Guest Contributor: Written in co-operation with Charlene Mulhern, Greater Manchester Mental Wellbeing System Lead at The Greater Manchester Health and Social Care Partnership.
Even in normal times, employee health and wellbeing is a top priority for Good Employers. However, additional challenges have presented themselves in recent months, as we learn more about the wider health impacts of Covid-19. In addition to the virus itself, this includes the impact of different lifestyles, activity levels, nutritional habits and methods of working on the physical and mental health of employees. With this in mind, our recent Supporters Network Event was on mental wellbeing – partnered with the Greater Manchester Health and Social Care Partnership. To facilitate a more open discussion for employers, we limited the number of participants to allow employers to share best practices, concerns and challenges.
From the session, the overall key themes that arose included the importance of sufficient training for line managers, the need to consider an open office as a potentially key aspect of some employees' wellbeing, and the concerns moving forward regarding the winter months and lockdown restrictions. The pandemic and extended lockdown period has brought forward new mental health considerations for staff – and this event was an opportunity for employers in the Charter Network to share and communicate; sharing tips and best practice to help us pull through with Good Employment in mind. The points below contain an overview of the support available to Greater Manchester employers, including a full list of resources at the end.
Mental Wellbeing in Greater Manchester
Mental wellbeing is an integral part of our overall health, and is a state of thriving. It is not a lack of challenges, problems or adversity, but how we respond to them. We believe that Greater Manchester can become a place where the mental wellbeing of all of us is a central consideration.
The mental health challenges posed by Covid-19 are unprecedented, and affect the entire population. This pandemic has the capacity to exacerbate health inequalities within socially excluded and extremely vulnerable populations. Now, more than ever, preventative and protective measures for mental health and wellbeing are paramount to the pandemic response. Early intervention will have long-term economic benefits, as well as improve the lives of individuals.
This intervention needs to happen in the workplace; with 2 in 5 employees reporting poor mental health symptoms related to work in the last year (Deloitte 2020). There is a moral and a business case for this – with absenteeism and presenteeism costs due to the impacts of mental ill health becoming an economic issue. By integrating Good Employment practice into your organisation, for example in offering secure work contracts, personal development opportunities, and facilitating open conversations, employers can make strides to make wellbeing more of a central part of an organisation.
Where to find Mental Health Support
The following information includes evidence-based training, support and guidance freely available for employers and employees to utilise. These can be used to compliment your organisation's existing mental health and wellbeing offers.
To equip managers and staff with the knowledge and confidence to take forward difficult conversations relating to mental health and wellbeing, training through 'Psychological First Aid' or 'Talk2Me' were discussed as good options to consider. The Psychological First Aid training is comprised of three sessions, and will cover how emergencies like Covid-19 affect us, recognising those at increased risk of distress, and understanding how to offer practical and emotional support. The Talk2Me training is about suicide awareness, and can provide the skills to help someone who may be considering suicide – focusing on breaking the stigma and encouraging open conversation and completed within 20 minutes. Connect5, a mental health promotion training programme was also promoted as freely available in GM.   
For staff struggling with stress, feelings of anxiety or general mental health, there are a number of resources available. This includes: 'Living Life to the Full' offers free mental health modules and eBooks, 'SHOUT' which is a crisis text line providing free advice on a number of issues, and the extensive mental health support page offered by GMHSCP. Further mental health resource links and documents are to be found at the end of the blog.
Where to find Redundancy and Financial Support
We understand that some of the anxieties and concerns for employees at the moment are around job security, redundancies or the prospect of reduced hours. With that in mind, there is lots of support available for employers and employees relevant across the spectrum of the redundancy process, from consideration through to completion, and to life after a redundancy has been made.
To start, there are redundancy factsheets available through the Department of Work and Pensions. There is one for employers: offering business advice and support, and how to go about redundancies the right way, and one for employees providing information about skills development, job searching and financial support. The 'Help to Claim' service through Citizens Advice offers further financial guidance, for employees affected to learn more about available potential claims. 
For training courses, there are options available for employees facing redundancy. This includes the Rapid Response Support (RRS) training, offering a nationally recognised qualification in a recent occupation, designed to get people back into work quickly. There is a Greater Manchester adult education and skills offer for those 18+ years, earning under £18,135 annually. The offer includes free access to level 1 and level 2 qualifications across a range of sectors. Find out more information, including details of further training support programmes here.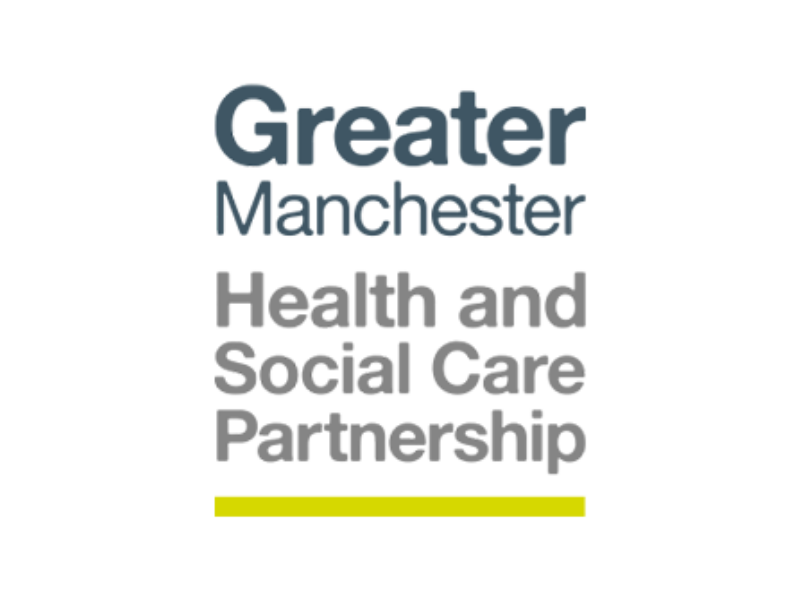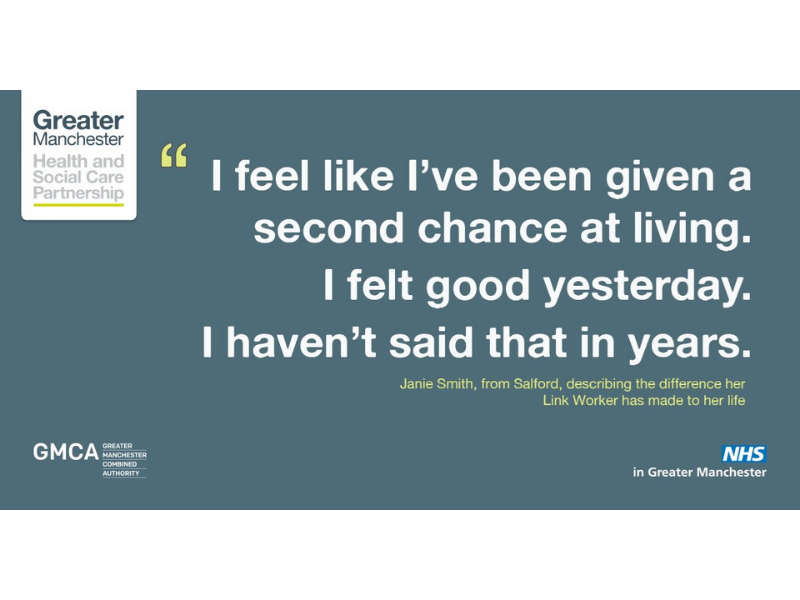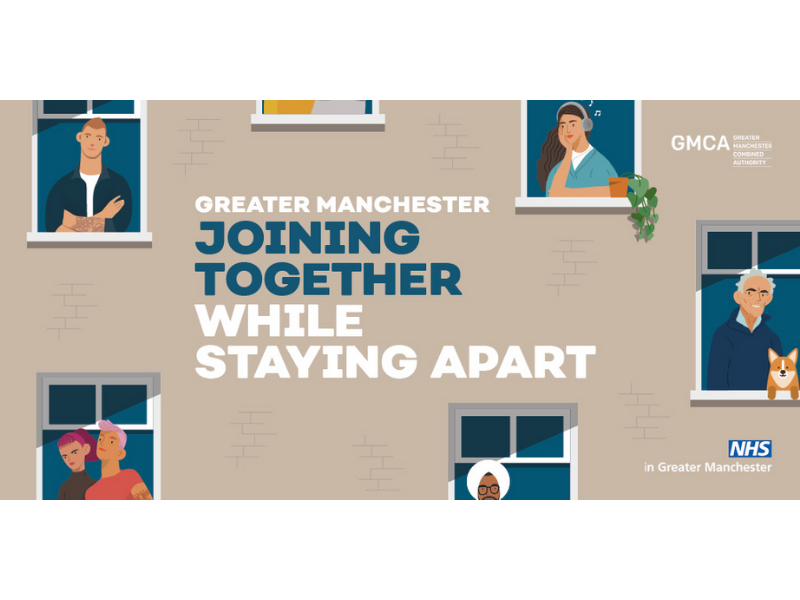 GMHSCP
The Greater Manchester Health and Social Care Partnership (GMHSCP) is made up of local NHS organisations and councils, as well as people from NHS England, NHS Improvement, the emergency services, the voluntary sector, Healthwatch and others including the Mayor of Greater Manchester.
The GMHSCP works together to improve the health, wealth and wellbeing of Greater Manchester's residents.