Government Guiding Principles
As the Government begins to lift restrictions on different parts of the economy, Good Employers across Greater Manchester will be developing and implementing re-opening and back to work plans to ensure employees, customers and clients can feel safe and supported through this phase, - and importantly that they are contributing to building confidence in a SafeGM.
The current Government Guidance sets out five very clear guiding principles:
Everyone should work from home unless they are unable to work from home. Good employers will have taken all reasonable steps to ensure employees are supported and their health and safety is not compromised through home working arrangements.

All employers have a legal responsibility to protect workers and others from risks to their health and safety. They need to assess the risks they face and do everything reasonably practicable to minimise them. In the context of COVID-19 these risks assessments should always be carried out in consultation with employees either through Trade Union representatives or in line with ACAS guidance on staff engagement. Whilst Government guidance suggests that employers with over 50 staff should publish their risk assessment, good practice suggests that all employers should publish them.

In designing the work environment for those that are returning to the workplace, the overarching principle is the continued adherence to 2m social distancing rule.

Only where the 2m social distancing rule becomes impractical for operational reasons should other measures such as physical barriers, work patterns, work team 'bubbles', etc. be implemented to lower the risks of transmission.

Underpinning all of this remains the essential hygiene and cleaning measures. Employers should encourage and support good personal hygiene in the workplace with adequate handwashing facilities as well as ensuring cleaning routines in all communal areas and surfaces.
The Government have published a range of guidance documents for different workplace settings to support employers develop their approaches to protect the health and safety of their staff and visitors. These, together with a wide range of industry, professional and trades union codes of practice will support employers develop their own best practice.
Good Employment Perspective
There are several issues that impact on the core characteristics of the Greater Manchester Good Employment Charter and that we would expect a Good Employer to be aware of at this time:


Equalities
Ensuring that equalities are not compromised at work lies at the heart of the Good Employment Charter. COVID-19 presents a number of challenges in this area that we would expect employers to address. Employers must consider those employees who are at greater risk of contracting the coronavirus and ensure that they are suitably protected from risks of transmission, and that any measures put in place do not disadvantage them in other ways. For example:
It will be vital to ensure employees who do not return to work because they are in a higher risk group can continue to work from home and be included in work communications and interactions.

Adapted workplaces must also take into account the needs of disabled employees, and

Employees who are required to isolate through the Test, Track Trace, Isolate and Support programme should be supported and not placed at an economic disadvantage for following Public Health England advice.


People Management
Good management practice is essential to effective and safe reopening. In this phase of the COVID-19 recovery, managers will face new challenges and will have to adapt to new working patterns. Good employers will recognise this and should ensure that effective training and capacity building, particularly around emotional intelligence, will be provided to managers across their organisations. Training will enable them to not only manage remote workers effectively, but also to be innovative and creative to the levels of uncertainty and speed of change that will characterise workplaces during this time. 


Flexible Work
To those employers who have already adopted flexible working policies, the benefits will already be apparent. However the challenges presented now in terms of care needs (child care or shielded family members), for safe and convenient travel to and from work, or for staff required to isolate at short notice, requires all good employers to consider how they can adapt their operations to have greater agility in achieving the work required without being overly rigid about working times and a 'presenteeism' management style.


Health & Wellbeing
In the midst of a health crisis, good employers will be well aware that whilst we take action to protect one another from COVID-19, other health and wellbeing problems can develop as unintended consequences. For those employers who are now working through prolonged periods of home working, there is an urgent need to consider some basic health and safety requirements regarding the ergonomics of home working conditions. Staying active and eating well can be also challenging in these times and good employers should help support their workforce in remaining healthy just as they would if they were together in a workplace.
Furthermore, for many going to work is a social activity, providing connection, teamwork and innovation. Without that level of interaction, we know that anxieties can build, and mental health issues can manifest themselves. Good employers need to be aware and be proactive in providing support and advice to help those most vulnerable to these issues. Mental health issues may also present themselves through the challenge of returning to an adapted workplace. Uncertainty and nervousness around travel, moving through the city and working in a changed and socially distanced work environment will undoubtedly present challenges for employees. Good Employers aware of these issues will support returners through targeted and regular confidence raising communications and re-induction programmes.


Good Employment
We know that good employment standards support resilient and productive organisations, but we are now also beginning to understand that they are fundamentally key to ensuring public health. At the Charter we are focusing primarily on equalities, people management, flexible working, and health and wellbeing for recovery and reopening – giving opportunities to learn more about these topics through our webinar series, blogs, thought-leadership, and by sharing good practices from employers excelling in addressing these areas.
Information on Reopening & Recovery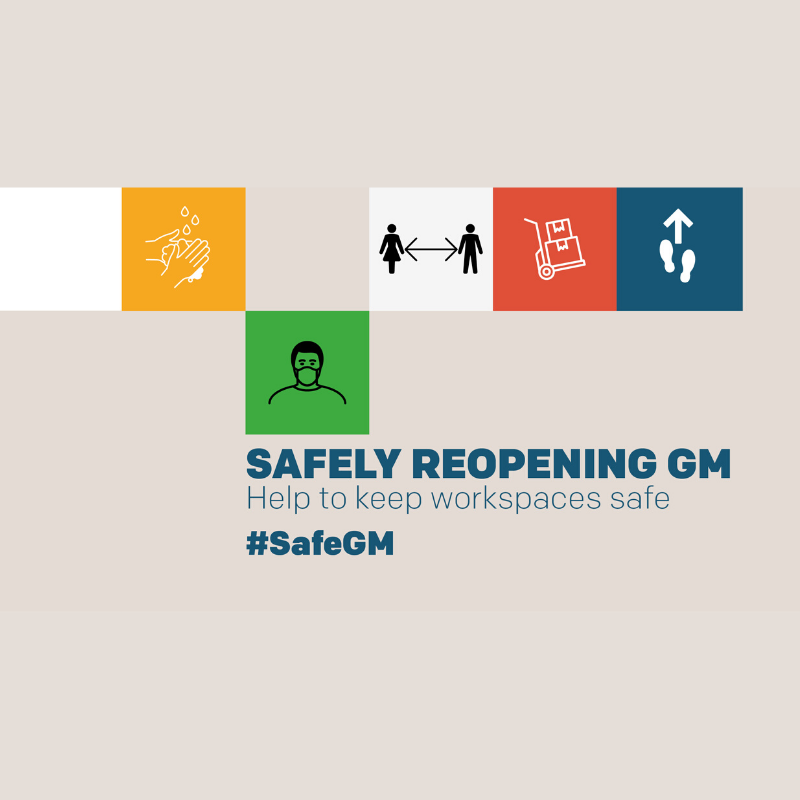 Safely Reopening GM
The Safely Reopening GM initiative is a campaign across Greater Manchester, aiming to ensure that employers and employees are aware of the information they need to work and travel safely during the continuing pandemic. Delivered by the Growth Company in partnership with TFGM and GMCA, the campaign reinforces the protection of public health as a key priority. Read more about this campaign, and find important guidance and resources, to play your part in reopening Greater Manchester safely.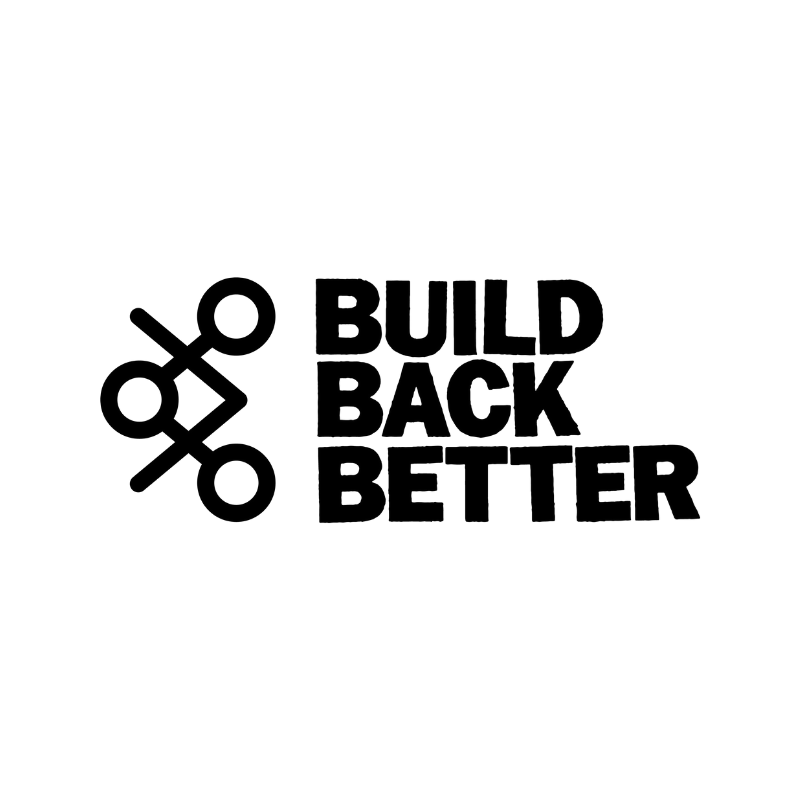 Build Back Better
The Build Back Better campaign is an initiative which sets out to build back the economy, and create a better opportunity for strong and successful recovery from the COVID-19 pandemic. Delivered by the Greater Manchester Local Enterprise Partnership, in partnership with the Greater Manchester Combined Authority, Build Back Better is a movement of people and organisations who want to take the opportunity to take stock, re-think and set a new course. Find out how you can get involved, and for more information on the initiative's vision for Greater Manchester's future.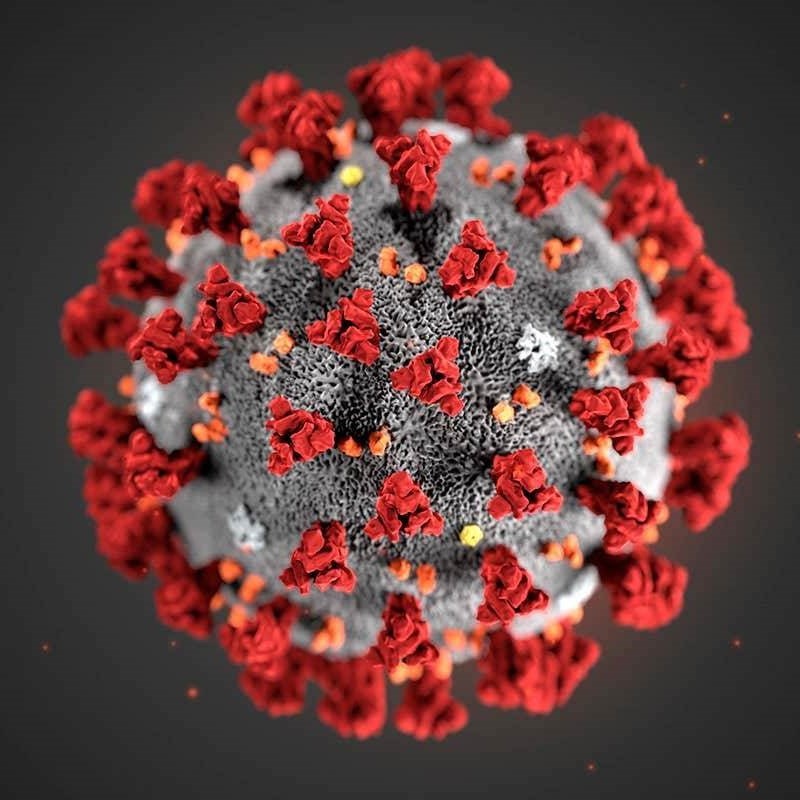 Resources for Employers
COVID-19 information, resources, guidance and support from partners of the Charter have been collected for employers in Greater Manchester to build back safely during reopening and recovery in the city-region. Access these comprehensive and sector-specific resources from the experts in their fields.
Sharing Good Practice
What is your organisation doing to address these core characteristics and what challenges have you overcome? Together, we are contributing to a SafeGM.