Guest Contributor: Rachael Parr, HR Director at Electricity North West
(Written on 6 April 2020)
The Coronavirus pandemic is a situation that has shocked the world with numerous countries now in various forms of 'lockdown'. A pandemic which is changing daily and is almost certainly expected to worsen before improving, people more than ever are being asked to abide by crucial guidelines to help stem the spread of the virus.
Electricity North West employees have officially been named as key workers and we pride ourselves on being able to keep the power flowing throughout the region, no matter what. Daily, we carry out a unique and essential job as we are responsible for maintaining and upgrading 13,000km of overhead power lines and more than 44,000km of underground electricity cables powering homes, schools, businesses, hospitals and everything in between.
We have two priorities:
Keeping our colleagues and customers safe.

Keeping power flowing for the North West.
Colleagues who can work from home are working from home, but for a lot of our essential work, this simply isn't possible. Where colleagues are working, such as engineers, overhead lines teams, tree cutting teams and our control room team, we are making sure that we can help them maintain social distancing. Social distancing and good hygiene practices as risk reduction measures have now been embedded in how we carry out our work.
The role we are playing is fundamental to the country's effort to managing this pandemic well and essential work must continue. We're relying on our people more than ever and our people and our customers are relying on us more than ever. In difficult times, we understand many of our colleagues are concerned about their health and safety and that of their families at this time and we do not want to compromise that in any way. We have a duty of care to our colleagues and customers to keep them safe.
We engaged early with our Trade Union partners and have been able to address many issues quickly and efficiently thanks to their help and assistance. Building good relationships over time allows us to get on with getting the job done and moving quickly in times of emergency. For our colleagues still working in depots and offices across the region, we have implemented extra measures to ensure they remain open, clean and a safe place to work. With 45% of our workforce now working from home, social distancing in our depots and offices has become a much easier task. All sites have been given supplies of hand sanitiser and alcohol wipes, an addition to what we already provide, while extra cleaning material for all kitchens is also being supplied.
We've also taken on board customer feedback regarding our planned power cuts and ongoing work. We're working hard to respond to those who have made contact. Essential planned work must continue, and that means we have to make difficult choices to turn off power for some customers while this happens. Doing maintenance work now means customers will be much less likely to have a power cut in future, and at the moment we do not know how long this situation will last. We have vowed to give customers 10 days' notice of any planned work that will require a planned power cut and have also committed that they will last no more than five hours, significantly less than usual.
During the pandemic, trust and information provision is key. Internally and externally. Internally, we have issued 17 internal communications which have covered a variety of topics including, Government updates, pensions, practicing social distancing, work travel and a daily media and social media update so we can share what our customers are saying and make changes as appropriate.
Externally we were quick to issue our own proactive press release as well as creating a dedicated web page which can be viewed at www.enwl.co.uk/coronavirus, as well as proactive and close management of our social media channels. This has enabled us to communicate both what we are doing, and why we are doing it. Showing solidarity with our colleagues and addressing customers' concerns.
We realise the challenge that coronavirus poses to the UK and we recognise the huge effort all our colleagues are making to ensure we continue to deliver our critical role in society. Our commitment to colleague and customer safety are absolute, and we will do everything in our power to ensure this remains our priority throughout the pandemic.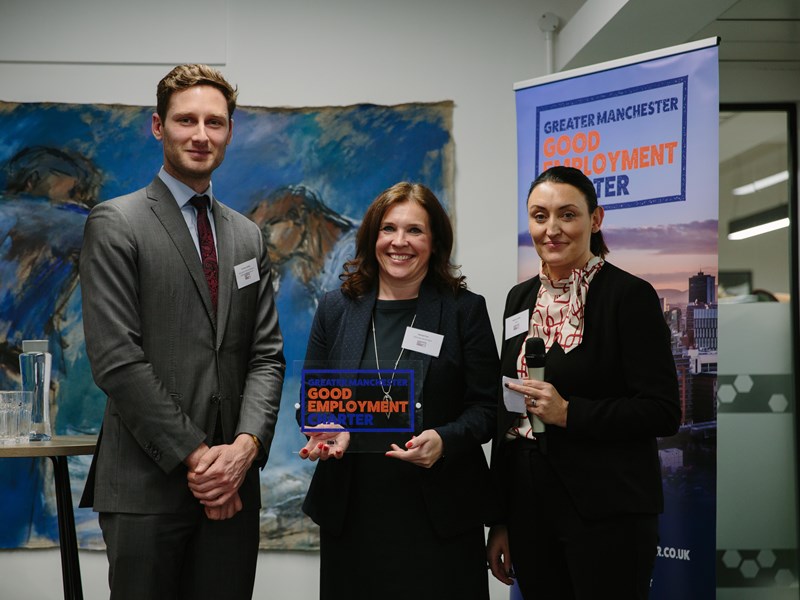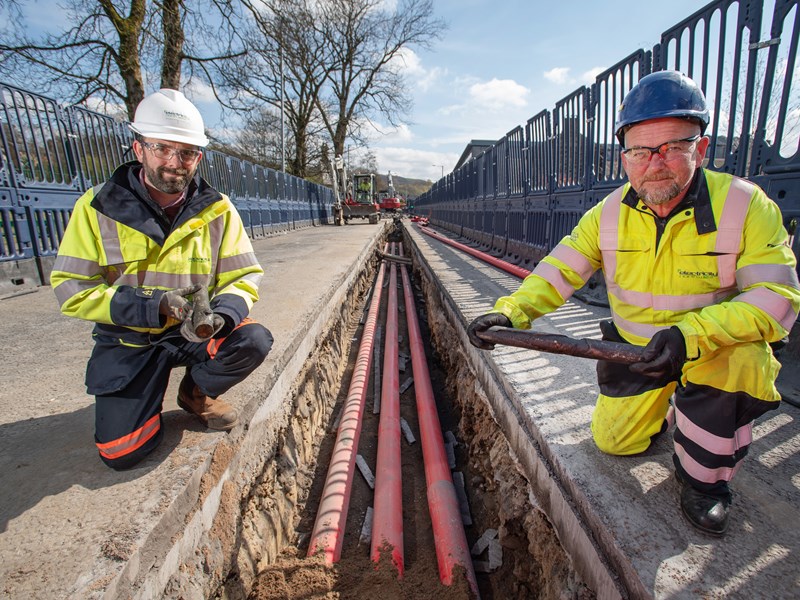 Electricity North West
Electricity North West is a Member of the Greater Manchester Good Employment Charter. Electricity North West is the region's electricity distribution network operator, employing nearly 2,000 people and supporting hundreds of contractors.
Electricity North West's principles are Switch On - they are switched on to their colleagues, customers and the world around them, Adaptable - they are adaptable, always looking for better ways to get things done, and Pride - they take pride in all they do because it matters to people's lives.